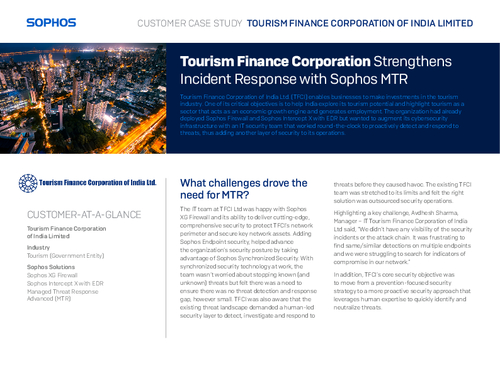 The existing threat landscape as we all know is evolving at a very high speed. So the only way to keep up is to proactively detect, investigate and respond to threats before the caused havoc.
This Case study of the Tourism Finance Corporation of India give insights on why they wanted to augment their cybersecurity infrastructure by adding another layer of security to its operations.
Download this Case Study and Learn:
How to move from a prevention-focused security strategy to a more proactive security approach?
The involvement and demand for a human-led security layer;
Proactive steps to neutralize the most sophisticated and complex threats out there.
Armed with these insights, you'll better understand what adversaries do during attacks and how to spot and defend against such activity on your network.