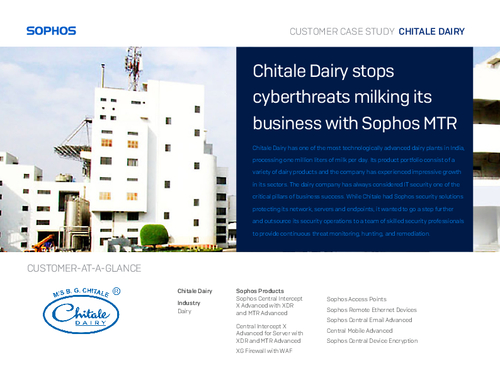 The nature and sophistication of cyberthreats are evolving all the time and the IT team at Chitale Dairy led by Mr Chitale, believes their existing IT security infrastructure needs to step up to secure and defend a rapidly changing threat landscape.
This case study gives insights into why cybersecurity experts goes beyond when it comes to an attack or suspicious behaviour and also takes a targeted action to neutralize even the most complex threats.
Download this case study and learn:
A 24x7 protection against advanced malware attacks targeting critical business assets;
How to monitor security environment in off-hours?
Proactively initiate actions to remotely disrupt, contain and neutralize threats.