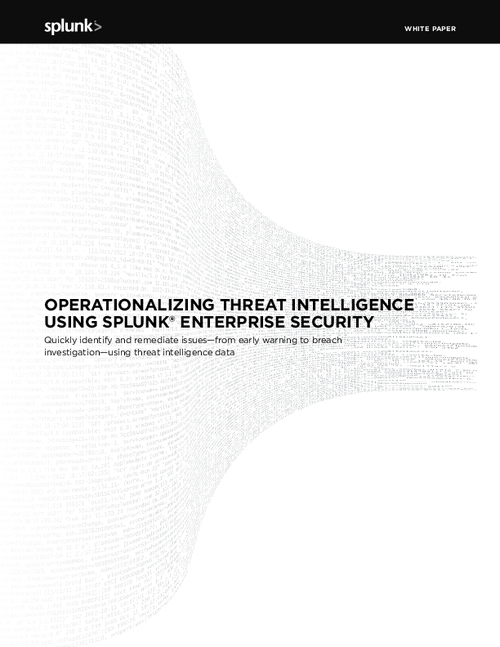 Finding threats in your big data can be like finding a needle in a haystack. Splunk Enterprise Security streamlines the process by extracting indicators of compromise (IOCs) in your threat intelligence data to help you pinpoint potential attack activity in your enterprise.
Register for your complimentary copy of Operationalizing Threat Intelligence Using Splunk Enterprise Security to learn how Splunk delivers the threat intelligence framework you need to:
Explore data to uncover and accelerate the detection of threats;
Support forensics, compliance and auditing efforts;
Take the steps you need to strengthen your security posture.