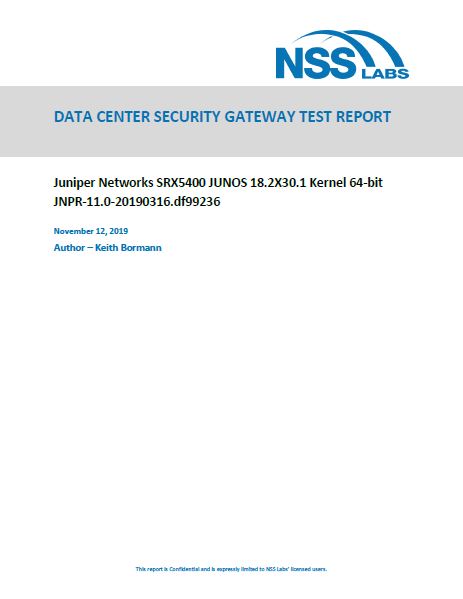 Cyber attackers are targeting enterprise data centers. You need a powerful security solution to keep these attackers at bay and protect your critical data, servers, and applications around the clock.
Download this report and learn:
Why NSS Labs gave Juniper its highest rating of Recommended in the 2019 Data Center Security Gateway (DCSG) Test;
How to ensure security effectiveness, evasion resistance, stability and reliability in your data center;
The cost savings that a data center security gateway can enable.
By clicking Submit, I agree to the use of my personal information in accordance with Juniper's Privacy Policy. I understand and acknowledge that my information may be used for electronic marketing activities and other purposes, and may be transferred for processing outside my country of residence, where standards of data protection may be different.