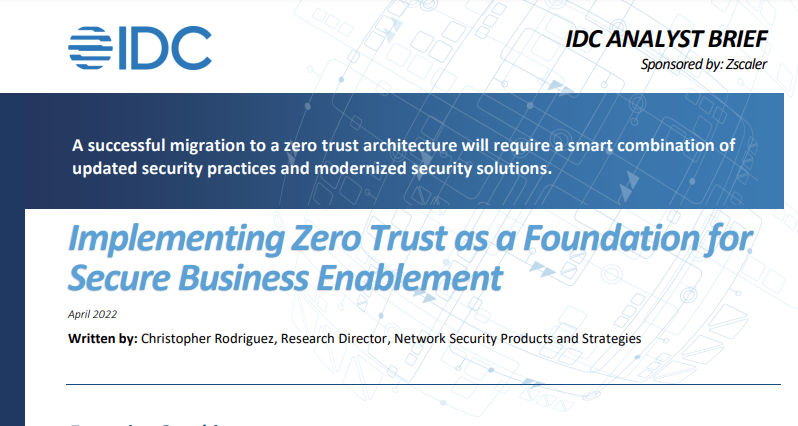 Enabling Business Through Zero Trust Today's employees enjoy the flexibility to work from home, shared workspaces, branch offices, or even the beach–anywhere they'll have access to the internet. Unfortunately, there's a host of new security risks that come with the existing technologies and complex IT infrastructure used by this distributed workforce.
Join IDC and Zscaler to find out how implementing zero trust has become essential now that traditional firewalls, VPNs, and other perimeter security solutions can no longer keep pace with today's sophisticated threats.
This on-demand webinar will explore:
How digital transformation tackles real world challenges;
Zero trust definitions, concepts, principles, and architecture;
Ways to rethink security in the modern era;
Key recommendations for zero trust adoption.