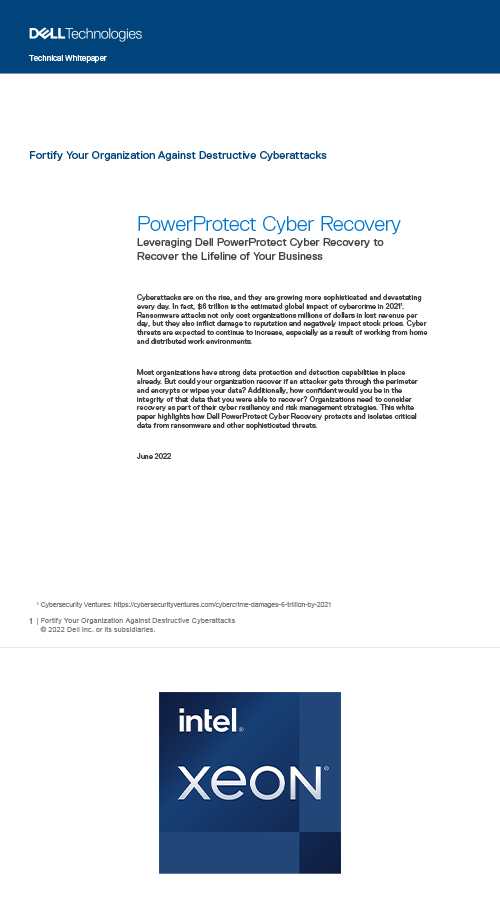 Cyberattacks are on the rise, and they are growing more sophisticated and devastating every day. Ransomware attacks not only cost organizations millions of dollars in lost revenue per day, but they also inflict damage to reputation and negatively impact stock prices.
Most organizations have strong data protection and detection capabilities in place already. But could your organization recover if an attacker gets through the perimeter and encrypts or wipes your data? Additionally, how confident would you be in the integrity of that data that you were able to recover? Organizations need to consider recovery as part of their cyber resiliency and risk management strategies. This white paper highlights how you can protect and isolates critical data from ransomware and other sophisticated threats.
Download to know more details.
Dell Technologies Storage with Intel® Xeon® processor.