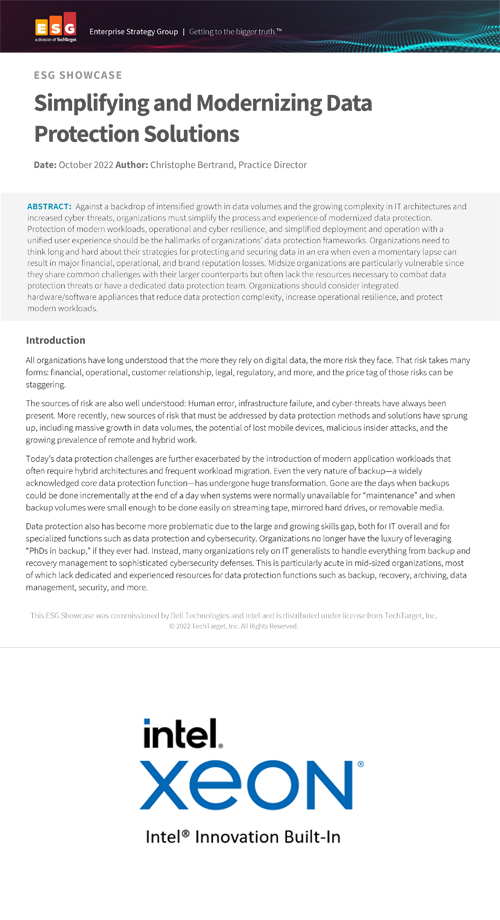 In an era of exponential data growth, complex IT architectures, and heightened cyber threats, organizations are seeking simplified and modernized data protection solutions. In this landscape, organizations must carefully strategize their approaches to safeguarding and securing data, as any lapse can lead to significant financial, operational, and reputational losses.
This whitepaper dives deep into the methods, organizations should explore to reduce data protection complexity, enhance operational resilience, and ensure comprehensive protection for modern workloads.
Download this whitepaper and learn:
How to avoid planning complexity and build a Modernized Data Protection Framework?
How to leverage cloud technology for enhanced disaster recovery beyond the data center?
How to Simplify your Data Protection Efforts?