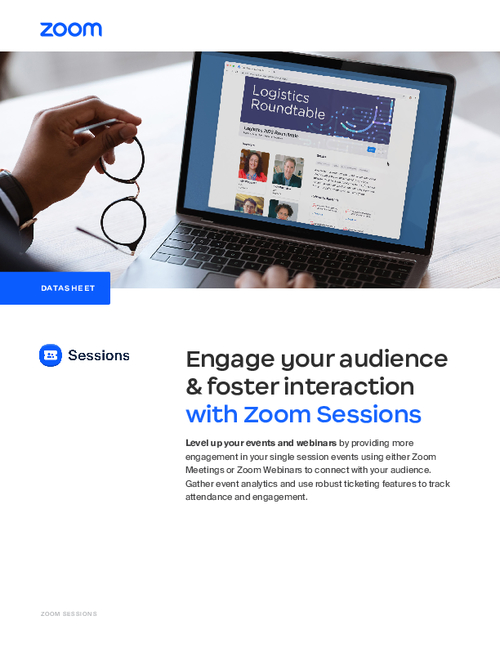 Level up your events and webinars by providing more engagement in your single session events using either Zoom Meetings or Zoom Webinars to connect with your audience.
Gather event analytics and use robust ticketing features to track attendance and engagement.
Download this whitepaper and learn:
How to Increase Engagement at your events?
How to build an event strategy that drives leads and pipeline for your business?
How to have a tailored ticketing and registration system by adding branding, and customize email notifications for your attendees?