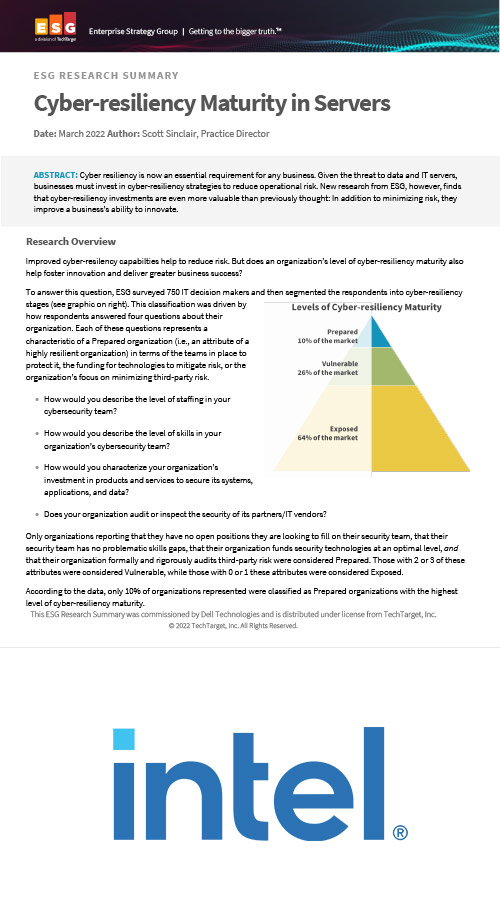 Cyber resiliency is now an essential requirement for any business. Given the threat to data and IT servers, businesses must invest in cyber-resiliency strategies to reduce operational risk. New research from ESG, however, finds that cyber-resiliency investments are even more valuable than previously thought: In addition to minimizing risk, they improve a business's ability to innovate.
Download this report to learn :
How would you describe the level of staffing in your cybersecurity team?
How would you describe the level of skills in your organization's cybersecurity team?
Does your organization audit or inspect the security of its partners/IT vendors?
Learn more about Dell Technologies solutions powered by Intel®