Governance & Risk Management , Incident & Breach Response , Security Operations
Bengaluru Summit: Key Lessons on Fighting New Threats
Security Thought Leaders Share Actionable Steps to Prevent Breaches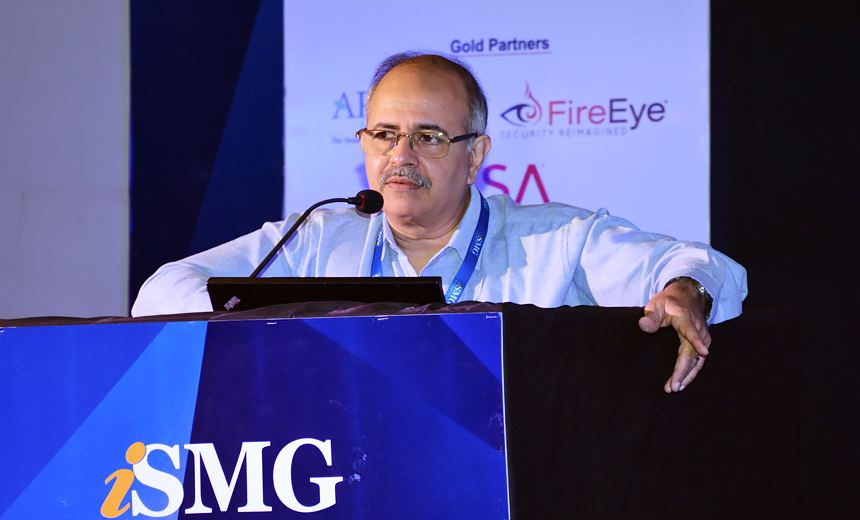 Security practitioners in India need to have a better perception of threats and risks to build successful detection and defense strategies. That was one of the key lessons offered at Information Security Media Group's Fraud & Breach Prevention Summit in Bengaluru June 7.
See Also: The Future of Digital Identity
"Risk is a function of threats, vulnerabilities and consequences, and having a perception of risks and the process of mapping and managing these to communicate to the board appropriately is critical," keynoter Sanjay Bahl, director general, CERT-In, told summit attendees.
"Having a perception of risks and the process of mapping and managing these to communicate to the board appropriately is critical."
Bahl stressed the importance of understanding the risk management process while taking stock of asset inventory that is under risk.
"Most practitioners today lack skills in disclosing the vulnerabilities due to deficient incident response skills sets in-house and over-dependency on vendors with no appropriate vendor governance process in place," Bahl said.
In a spotlight session, Vishal Salvi, CISO at Infosys Ltd., called on attendees to "conduct cyber investigations using forensics, address the cyber insurance process, engage the litigation teams, and deploy the lessons learned with regular updates to all stake holders."
The root cause for many breaches has been insiders who provide the entry for hackers into the systems. Sunil Varkey, CISO of Wipro Ltd., told the summit audience: "Convergence of people, technology and process needs to be addressed as a system, and it is imperative to consider internal threat strategy as part of resilience program as an insider can bring you down."
Another speaker, Krishna Sastry Pendyala, executive director, incident response and digital forensic services at PWC, stressed several key steps to help fight the ransomware epidemic, including improving patch management as well as log collection, retention and evaluation.
"There are shortcomings in the monitoring and validation of network permissions among organizations," he said.
A session featuring Bharat Panchal, senior vice president and CISO at NPCI, clarified certain myths around the new Unified Payment Interface. "There is built-in two factor authentication with the 12-digit Aadhaar number recognition being the third factor of authentication at the back end in this interface to help customers do away with the password," he explained.
The adoption of Aadhaar-based biometric authentication and moving beyond passwords triggered a lively debate among the delegates, who sought answers for their critical concerns on securing their biometric transaction mechanism.
Key Steps
Here's a sampling of some of the best practices outlined by speakers at the summit:
Map your asset inventory;
Focus on the risk management ecosystem and not on individual products;
Adopt automated alert recognition mechanism;
Use two-factor authentication;
Improve visibility into users, systems and information; and
Use web-gateway/URL filtering.
What do you see as the most critical best practices? Share your comments in the space below.